I wrote a story in November, Research funds key to winning Embry-Riddle.
So I was interested to read a weekend story that the 90-acre research park  Embry-Riddle Aeronautical University created near the school has attracted it's first tenant, Larsen Motorsports. Larsen races jet dragsters.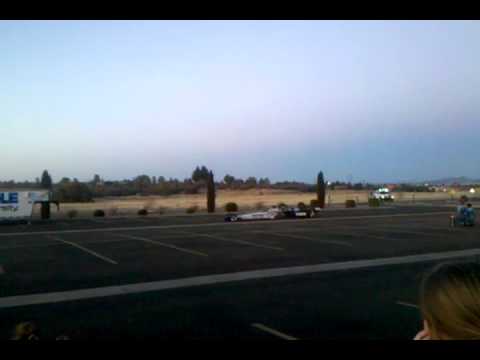 The paper says:
"Embry-Riddle has had a relationship for seven years with Larsen Motorsports, including being a sponsor of jet-dragster driver Elaine Larsen, who owns the company with her husband, Chris. Embry-Riddle sponsors one of her cars, which was designed by Embry-Riddle students in Daytona Beach."
Embry-Riddle students at the university's Prescott campus in Arizona are building another jet dragster planned to hit the asphalt in March.
And:
"The new facility, which will house about 15 employees — though most will travel with the team, is expected to bring research and other opportunities for local Embry-Riddle students majoring in various programs, including engineering, aviation maintenance and high-performance vehicles."
University research parks create jobs and opportunities for students. Embry-Riddle officials have made it clear that research is an important element of where it will locate a third residential campus. Rockford and Houston, Texas, are finalists for the campus.
Read: Jet dragster maker moving into ERAU research park
bleaf@rrstar.com
815-987-1343